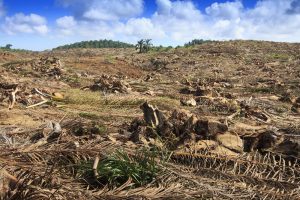 Secrets to Enhance your Tub Grinder Performance
If your tub grinder is showing signs of reduction in performance, then there are a few ways that you can improve that. What some operators fail to understand is that most of the reasons causing low productivity are just simple negligence that results in poor performance of the entire machine. They also fail to understand that most of these faults can be addressed by just doing simple repairs and maintenance to restore the machines peak performance and productivity. So what the secrets that will see your tub grinder performance improve instantly? Here are the major tips on how to achieve that:
Improve the Condition of the Cutting Parts
The main tub grinder wear parts that can significantly affect the performance of the grinder includes the cutting parts. These are mainly the tub grinder teeth and hammers. If the condition of these two is wanting, then you will find it difficult to the peak performance with your machine. The secret to improving the condition of the two machines is by keeping them sharp always. By the mere fact that they are the major cutting teeth means that you need to keep them sharp always. Keep the carbide tip in the best condition possible and the performance of your machine will be improved significantly. If you have expertise on how to sharpen them, hire a professional to help you do that.
Make Maintenance a Routine
Another key thing that you must always have is a routine maintenance of the tub grinder wear parts and the overall machine. It is important to note that if one of the wear parts is excessively worn out, then it will significantly affect the performance of all other parts that directly and indirectly rely on it. For instance, if the hammer is in a bad condition, then it will affect the output of the tub grinder teeth. That is how the overall performance and the productivity of the tub grinder are affected. Therefore, make sure that you have made maintenance as part of the tub grinder operation. Have the machine checked regularly for wear.
Have a Good Operator
One of the mistakes that most people making is failing to consider the need to have a good operator for the machine. The quality of the operator is crucial for the overall productivity of any machine and that includes tub grinder. Make sure that the machine is being operated by a highly trained operator. Experience matters a lot in this.