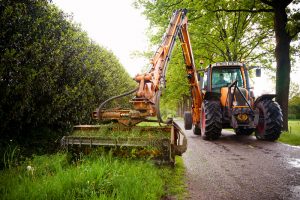 Reasons That Makes Loftness Mulcher Popular
Among the many mulcher brands in the market, Loftness mulchers are among the best performing for many years. The brand has been going even in times when others are complaining of a poor market. But what has kept Loftness as the top? Well, they have been providing the market with the exact products that they need.
With their products being market driven, Loftness mulchers are the darling to most vegetation management companies. Thousands are now using their mulchers across the globe. Here are some of the key factors that make the sneaker stand out from the rest.
High Performance
One of the reasons why these mulching machines have been doing very well is their high productivity. That is something that any investor will be looking for while buying such budget intensive machines. In fact, you will be impressed by the rate of performance that most of their models hit while in good condition. They are just unrivalled by most of the competing brands in this. It is also important to note that high-performance results into high productivity.
Versatility
Versatility in the application is another reason why you need to consider the Loftness mulching machines. Being a market-oriented company, they have been able to work out on the models to address the various needs in the mulching industry. They have models for any kind of mulching that you would want to carry out. Loftness mulcher is also designed to deliver in a number of mulching tasks, and that makes them quite competitive to most of the alternative brands.
Durability
Loftness mulcher is built for to last for long. From the rugged body to the wear parts, these machines are made to serve for an extended period. They are built to withstand rough and tough conditions. The body is made from the high-grade steel cast. That is why they are able to withstand tough conditions you can put them in. The wear parts, especially the cutter tools such as the Loftness mulcher teeth are carbide tipped while the body is of the highest grade of steel such as alloy steel. Therefore, the durability of the machine is a guarantee.
Ease of Maintenance
Another reason why buyers are going for the Loftness mulcher is the ease of maintenance. From the design of the machine, it is done so well that you can easily access most of the machine. Therefore, you will not have a problem with the maintenance.