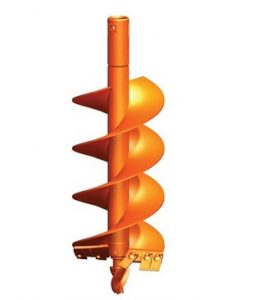 Buying Tips for Foundation Drilling Tools
Buying foundation drilling tools can be one of the trickiest things in the drilling work. With the market increasingly becoming infiltrated with the fake and counterfeit goods, it is easy to get duped with low-quality parts. But that does not mean that you cannot get the best quality tools for your drilling machine.
In this article, we are looking at some of the buying tips for foundation drilling tools. These are tips that will help you get the best quality tools the market can offer.
Understand Your Drilling Machine
One of the mistakes that people make is assuming that anything can fit in their machine. That is wrong because every machine is unique, and thus, it may require tools that fit it and not just random tools. That is why we recommend that understand your machine by reading the manual provided by the manufacturer to know what you need to buy. With that, you will be able to order what will work for your equipment. That should always be the first step when buying foundation drilling tools, especially for the new time buyers.
Pick the Right Supplier
Having the information about the machine on what you need is not enough. You need to be careful when selecting the supplier. The fact that someone is promising according to the specification does not mean they are supplying the best quality. That is why you need to choose you're a reputable supplier. You should buy from the manufacturer (whether original or aftermarket) since that where quality is a guarantee. If that does not work for you, then you can get from an authorised dealer. These are two places where you can be assured of the quality of the foundation drilling tools.
Check Quality
It is important for buyers to know that there are various types of quality that you can find in the market. Even the most established manufacturers offer different qualities depending on where the tools will be used. But the only thing that charges is the quality of the material used for the construction of the parts. For instance, there shallow foundation drilling may not require tools with a lot of tungsten carbide as deep foundation drilling. That is why it is important to look out for the quality features of the foundation drilling tools.
So if you are planning to buy foundation drilling tools, these are three things that you need to take unto account.